Classroom Information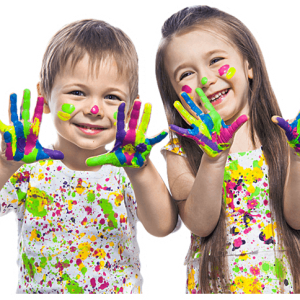 Welcome to the Pre-Kindergarten program at Little Hands Learning Center. We strive to create an environment that encourages learning and exploration. This makes the year before your child starts Kindergarten a year to grow. The Pre-Kindergarten children (4 and 5-year-olds) take full advantage of the variety of material available to them. The classroom is divided into activity centers where the materials are ever-changing in each activity center to generate continuing interest. We love offering children a great classroom environment to learn, grow, and explore.
What You Need to Know:
 
Each child will receive a cubby to keep his/her personal belongings, including: coats, backpacks, blankets,  small pillows and papers. Please check these cubbies for your child's work or notes from your child's teacher daily.
Our naptime is from about 12:30 to 2:00 p.m. Children are allowed to participate in quiet activities if they are unable to sleep.
We ask that you keep an extra set of weather-appropriate clothing in your child's cubby in case of accident or spills.
Please be sure to have appropriate outdoor gear for the season since we go outside twice daily year-round.
The curriculum is designed for the mastery of skills related to language, math, art, science, and social studies. We structure our curriculum and daily lessons around the skills necessary to be successful in Kindergarten.  Some of the curriculum goals for each subject include:
Parent Communication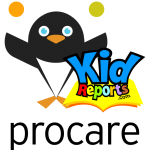 We use an electronic app called Kids Reports to keep parents informed of their child's day.  It allows parents to have real time information of their child's day.  Here are some features:
-Receive daily reports via push/email/text
-Activity alerts throughout the day
-Easily communicate with your center
-View Daily Activities
-View Historical Activities
-Share and Download Photos and Videos
-Supplies Needed
Secure Video Monitoring
Little Hands utilizes the latest in secure video monitoring to allow parents to monitor their children during the day.  Here's a little bit of info about our monitoring service:
Literacy
All literacy instruction is based on the National Early Literacy Report to ensure a strong foundation for reading skills.
The Frog Street Pre-K literature library includes books in both big book and small book formats with listening library CDs.
Variety of literature genres:
• personal narratives
• predictable text
• informational text
• nonfiction
• classics
• fiction
• poetry
• fantasy
Math and Science
Purposeful, engaging math investigations with lessons focused on NCTM focal points and connections: • Number and Operations • Geometry and Spatial Awareness • Measurement • Classification and Patterning • Data Collection and Analysis The Science Library and science manipulatives give young explorers the opportunity to ask questions, observe, and compare.
Social and Emotional Development
We place a special emphasis on social and emotional development using Conscious Discipline®, a comprehensive classroom management and social-emotional component that creates a learning environment where children feel safe and loved.